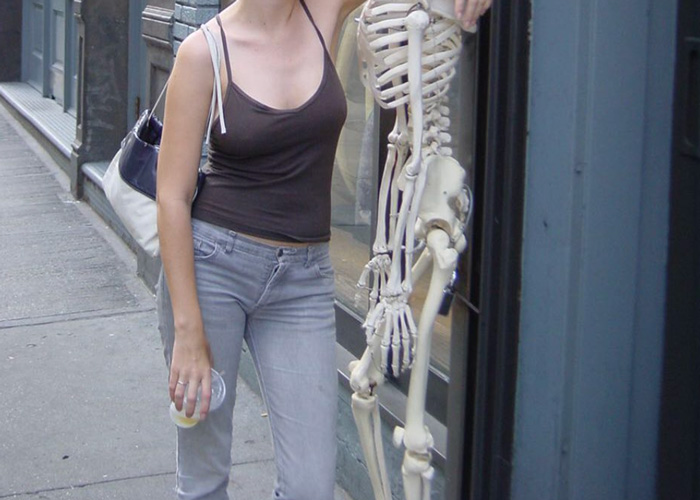 You might (or might not) be surprised at how often in my work as a mortician I am asked whether a mourning family member can keep a dearly departed's skull. […] In theory, people get to decide what happens to their body after death. In reality, it is near impossible to get legal permission to display a relative's skeleton. […]

As a funeral professional, I frankly have no idea what equipment a proper decapitation requires. The subsequent de-fleshing would probably involve boiling and/or dermestid beetles, incredible creatures used in museums and forensic labs to delicately eat the dead flesh off a skeleton without destroying the bones. Dermestids are happy to wade into a gruesome, sticky mass of decaying flesh and delicately clean around even the tiniest of bones. […]

Abuse-of-corpse laws exist for a reason. They protect people's bodies from being mistreated (ahem, necrophilia). They also prevent a corpse from being snatched from the morgue and used for research or public exhibition without the dead person's consent. History is littered with such violations. Medical professionals have stolen corpses and even dug up fresh graves to get bodies for dissection and research. […]

In the United States, no federal law prevents owning, buying, or selling human remains, unless the remains are Native American. Otherwise, whether you're able to sell or own human remains is decided by each individual state. At least 38 states have laws that should prevent the sale of human remains, but in reality the laws are vague, confusing, and enforced at random. In one seven-month period in 2012–13, 454 human skulls were listed on eBay, with an average opening bid of just under $650 (eBay subsequently banned the practice).