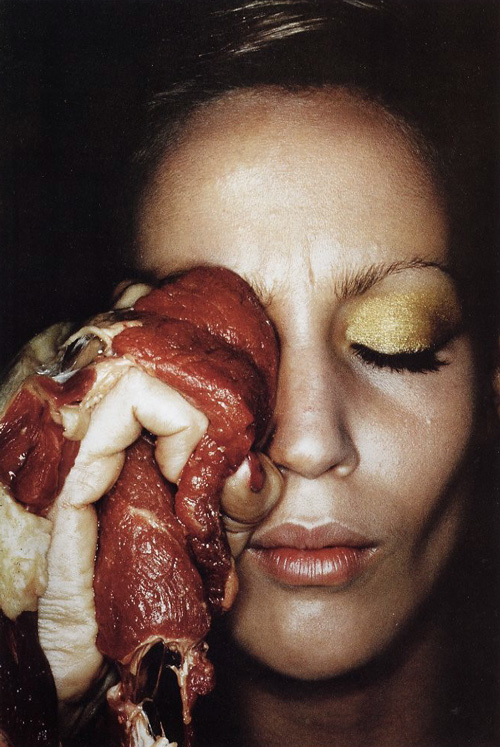 Where Does Time Go When You Blink?

Retinal input is frequently lost because of eye blinks, yet humans rarely notice these gaps in visual input. […]

Here, we investigated whether the subjective sense of time is altered by spontaneous blinks. […]

The results point to a link between spontaneous blinks, previously demonstrated to induce activity suppression in the visual cortex, and a compression of subjective time.
photo { Helmut Newton, A cure for a black eye, Jerry Hall, 1974 }