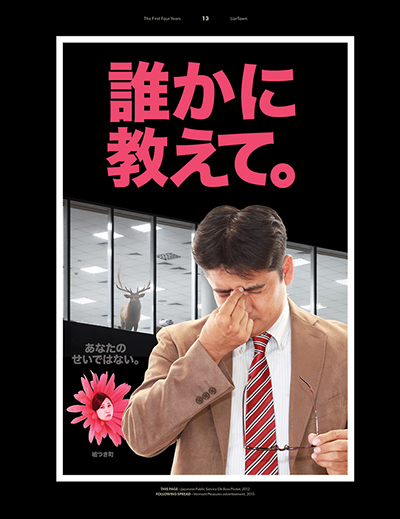 You could live in Canada and U.S. at the same time: House straddling the border is on the market for $109,000
The biggest challenge for Justin Trudeau's forthcoming legal recreational marijuana market is a shortage of pot
Researchers have found a way to root out identity thieves by analyzing their mouse movements with AI [study]
Visual Face-preference in the Human Fetus?
We find that the shock of having acne is positively associated with overall grade point average in high school, grades in high-school English, history, math, and science, and the completion of a college degree.
People are often encouraged to only present the best aspects of themselves at interview so they appear more attractive to employers, but what we've found is that high-quality candidates — the top 10% — fare much better when they present who they really are. Unfortunately, the same isn't true for poorer quality candidates who can actually damage their chances of being offered the job by being more authentic.
What triggers that feeling of being watched?
From 2014 to mid-2016, 75 people have died while attempting selfie in 52 incidents worldwide. Mean age of the victims was 23.3 and 82% were male.
Which individuals become fatter when they practice exercise?
Why Urine Doesn't Work To Treat Jellyfish Stings
Why Is the Speed of Light So Slow?
Celebration of genius generals encourages the delusion that modern wars will be short and won quickly, when they are most often long wars of attrition
The Mutilated Currency Division
Bitcoin is on the verge of losing its position as the dominant virtual currency. The value of Ether has risen an eye-popping 4,500 percent since the beginning of the year. [NYT]
Personalized ads in the real world
"We found that people remember ads with sexual appeals more than those without, but that effect doesn't extend to the brands or products that are featured in the ads"
Google is the internet's largest ad company. So why is it building an ad blocker? The new Chrome feature, slated to be rolled out next year, won't block all ads. Rather, it will block ads that Google considers particularly intrusive.
Google will no longer mine your emails for advertising data
Investors think Vice is worth more than the NYT, WaPo and FT combined. Not sure that assessment will age well.
Goldie may have confirmed that Banksy is Massive Attack's Robert Del Naja
In the most comprehensive study of egg shapes to date, scientists say that the best predictor of long or pointy eggs is a bird's flying ability. [Science | NYT]
Nondestructive determination of watermelon flesh firmness by frequency response
Eugene Schieffelin was a pharmacist who lived in the Bronx. He was an eccentric Anglophile and a Shakespeare aficionado. As deputy of the American Acclimatization Society of New York, Schieffelin, it is believed, latched onto the goal of bringing every bird mentioned in the works of Shakespeare to Central Park.
"We are aware of Oksana Zhnikrup's work and have a license to use it for Mr Koons's work."
Restoring Yves Klein's "Blue Monochrome" (1961)
Egon Schiele standing in front of a full-length mirror in his studio
Popsicles Made From 100 Different Polluted Water Sources
A vending machine in Russia for buying Likes for your Instagram pics