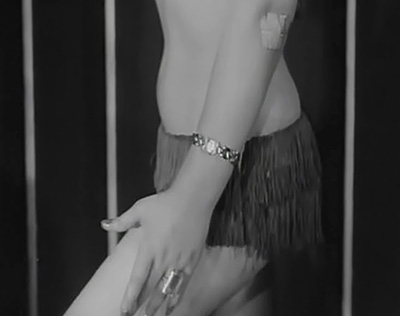 The ratio between the body circumference at the waist and the hips (or WHR) is a secondary sexual trait that is unique to humans and is well known to influence men's mate preferences. Because a woman's WHR also provides information about her age, health and fertility, men's preference concerning this physical feature may possibly be a cognitive adaptation selected in the human lineage. […]

We analyzed the WHR of women considered as ideally beautiful who were depicted in western artworks from 500 BCE to the present. These vestiges of the past feminine ideal were then compared to more recent symbols of beauty: Playboy models and winners of several Miss pageants from 1920 to 2014. We found that the ideal WHR has changed over time in western societies: it was constant during almost a millennium in antiquity (from 500 BCE to 400 CE) and has decreased from the 15th century to the present. Then, based on Playboy models and Miss pageants winners, this decrease appears to slow down or even reverse during the second half of the 20th century.

The universality of an ideal WHR is thus challenged, and historical changes in western societies could have caused these variations in men's preferences.