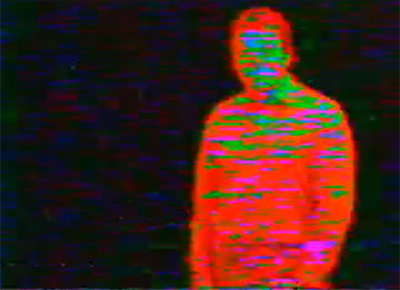 Ghost illusion created in the lab

On June 29, 1970, mountaineer Reinhold Messner had an unusual experience. Recounting his descent down the virgin summit of Nanga Parbat with his brother, freezing, exhausted, and oxygen-starved in the vast barren landscape, he recalls, "Suddenly there was a third climber with us… a little to my right, a few steps behind me, just outside my field of vision."

It was invisible, but there. Stories like this have been reported countless times by mountaineers, explorers, and survivors, as well as by people who have been widowed, but also by patients suffering from neurological or psychiatric disorders. They commonly describe a presence that is felt but unseen, akin to a guardian angel or a demon. Inexplicable, illusory, and persistent.

Olaf Blanke's research team at EPFL has now unveiled this ghost. The team was able to recreate the illusion of a similar presence in the laboratory and provide a simple explanation. They showed that the "feeling of a presence" actually results from an alteration of sensorimotor brain signals, which are involved in generating self-awareness by integrating information from our movements and our body's position in space.