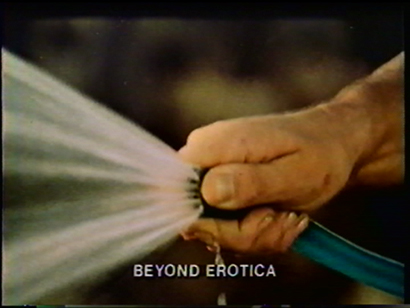 Pham and Schackelford (2013) argued that men with more attractive partners are at a greater recurrent risk of sperm competition because other men are more likely to woo them into having affairs. Therefore, men with more attractive partners have more reason to be concerned about and more likely to engage in behaviour aimed to detect infidelity. The idea that cunnilingus, oral sex performed on a woman, could function to detect infidelity was proposed in a 2006 book, but this study is the first to test this empirically. The idea is that oral sex may allow a man to detect the presence of another man's semen through smell or taste. […]

As side-note I'd like to point out that there is a common misconception often advanced by its critics that evolutionary psychology assumes that everything that people do is somehow an evolutionary adaptation and that evolutionary psychologists cannot or will not acknowledge that some behaviours are simply by-products of other adaptations with no special function of their own. This is a gross misrepresentation of what evolutionary psychology is about and in fairness to the authors of the study they were attempting to actually test whether or not their hypothesis about the adaptive function of oral sex is valid, rather than just assuming it is. It is quite possible that oral sex has no evolutionary function in itself. Humans are a highly sexed species compared to most mammals and engage in many non-procreative sexual acts, perhaps for pleasure alone. Oral sex might simply be a by-product of this interest in sex that humans have. However, if it can be shown that this particular behaviour appears to serve a definite purpose that has an evolutionary history, a reasonable case can be made that it has an adaptive function. […]

They found that "recurrent risk of sperm competition" (attractiveness) predicted interest in performing oral sex independently of relationship length, relationship satisfaction, and duration of intercourse.