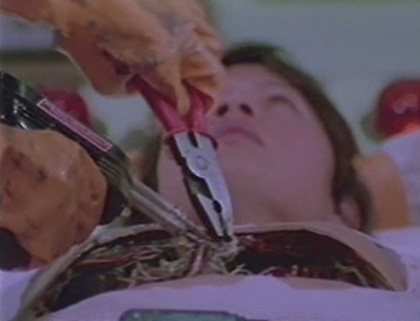 If you want hassle-free fame, don't live in Los Angeles or New York City. It's hard to feel sorry for stars who bitch about tabloid coverage while lunching at Fred Segal or Nobu. They know perfectly well that paparazzi will be buzzing around these hot spots. Live in a city where the main local paper is struggling and laying off reporters. Believe me, they don't have the budget to cover anyone you're sleeping with. […]

If you want your fame to be durable, you can't hate the rich. […]

Never answer your critics. […] The reviewer always gets to answer your complaints, so now he or she has yet another chance to say how untalented you are. […]

Roger Ebert […] would give my later films terrible reviews that really did hurt the box office in the Midwest and then, right after, greet me warmly at film festivals and ask me to be on his panels. Of course, I accepted. It's a thin line between being a pro and a masochist. […]

Consistency through the years in body hair will bring you respect, especially in the confusing pubic-hair-generation-gap times we live in today. […] Men, shaving your chest and legs is kind of creepy—and your crotch? A lack of pubic hair in your "private" celebrity sex tape won't make your unit look bigger, it just suggests you are an adult baby and makes the viewer and your partner feel like suddenly confused pedophiles. […]

If you really want your name to last in history, invent a new sex act.