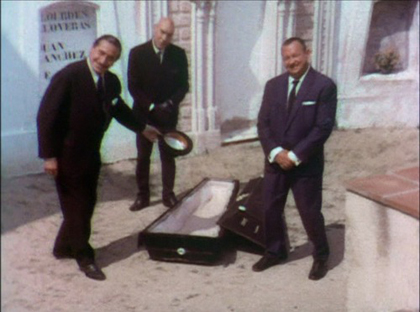 "Chris," a Chicago high school student and gang member and gunslinger, explains exactly how easy it is for he and his fellow gang members to obtain firearms, even if they have criminal records:

"I will make a call and say I need a gun. I will ride down the street on my bike and get it — five minutes." . . . Chris calls them the "gun guys." The cops have another name for them: "straw purchasers."

"Gun guys" have clean records allowing them to obtain Illinois firearm owner's identification cards. With FOID cards, they can legally buy guns at stores in the suburbs.
Then they illegally sell them to gang members banned from owning guns because of their criminal backgrounds.

Most of the guns recovered in crimes in Chicago were bought in suburban gun stores, according to a new University of Chicago Crime Lab study of police gun-trace data.

As Chris points out, many of these straw purchasers' full-time job is trading on their clean criminal record to buy guns and then resell them at a markup to dangerous felons. Such professional straw purchasers should be easy to catch. Because federal law requires most gun purchasers to undergo criminal background checks before they can buy a firearm, it should be an easy matter for law enforcement to check whether the same person is purchasing guns over and over and over again.

Except that the so-called "Tiahrt Amendments" thwart such checks by requiring the Justice Department to destroy the record of any gun buyer whose purchase was approved within 24 hours. As a result, law enforcement is often blind to straw purchasers who are flooding the streets with guns right under their noses.

Nor is this the only aspect of federal law that "gun guys" can take advantage of. An estimated 10 percent of all guns used in a crime by juveniles were sold at a gun show or flea market where many of the dealers do not have to conduct criminal background checks on their customers. Indeed, federal officials are often forced to charge straw purchasers with paperwork violations due to the absence of an appropriate law criminalizing unlicensed gun trafficking.
related { Another responsible gun owner just doing his thing }