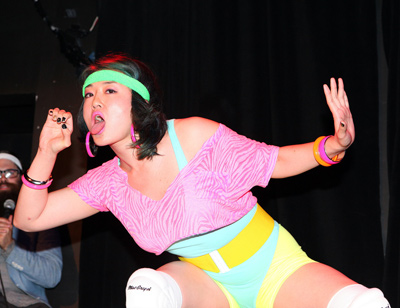 Gonorrhea is the second most commonly reported infectious disease in the United States, after Chlamydia. And it's on the rise, with the CDC reporting more than three hundred thousand new cases each year, because young people are giving head without using any sort of protection. But how can you convince sexually inexperienced youngsters — who are often already nervous about rounding the bases in the "right way" illustrated by porn and pop culture — to use condoms for blow jobs? Like, who does that?

First, a quick gonorrhea FAQ: Most people think of gonorrhea as something that festers down below, but the STI is actually way more likely to get passed onto others via the throat, particularly through blow jobs. (Kissing and cunnilingus don't spread it because saliva contains enzymes that destroy gonorrhea. Thanks, saliva.) […]

Gonorrhea is way, way more contagious than HIV: A woman who has unprotected sex with an HIV carrier has about a one-in-a-thousand chance of testing positive for the virus, but a woman who has unprotected sex with a gonorrhea carrier has a sixty-six percent chance of getting infected.
photo { Air Sex World Championships }