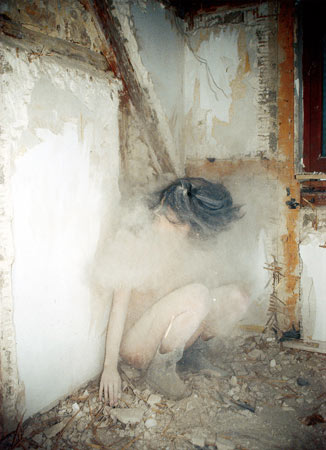 The inside of the human body is a bacteria-free zone. Bacteria are certainly within you, but they exist only in areas that have a direct channel to the outside world, such as the mouth, intestines and the surface of the skin. These areas are well protected by a layer of cells (epithilial cells) which form a protective barrier to keep away the nasties of the outside world. That's why there are healthy stomach bacteria, but no healthy liver bacteria. From a certain point of view your lungs and digestive tract still are the outside world, which is why bacteria can get in and live there, sometimes perfectly happily without causing any trouble at all.

Major problems start to happen, however, once bacteria get through that epithelial barrier and into the tissues of your body. Which is why the first bacteria of the new year is the oral bacteria Fusobacterium nucleatum, which has a trick to open up little doors in blood vessels. These aren't massive holes, not big enough to cause bleeding but large enough to let it and other bacteria into the bloodstream.

This is a big issue, because once the bacteria get into the blood-stream they can travel around anywhere within the body. It's not  just the blood-vessels in the mouth that the F. nucleatum can get into, it can also bypass a lot of other cellular barriers such as the blood-brain barrier that keeps bacteria out of your brain, and the placental barrier that guards the passage of substances between a pregnant mother and the foetus.
photo { Heike Aumüller }