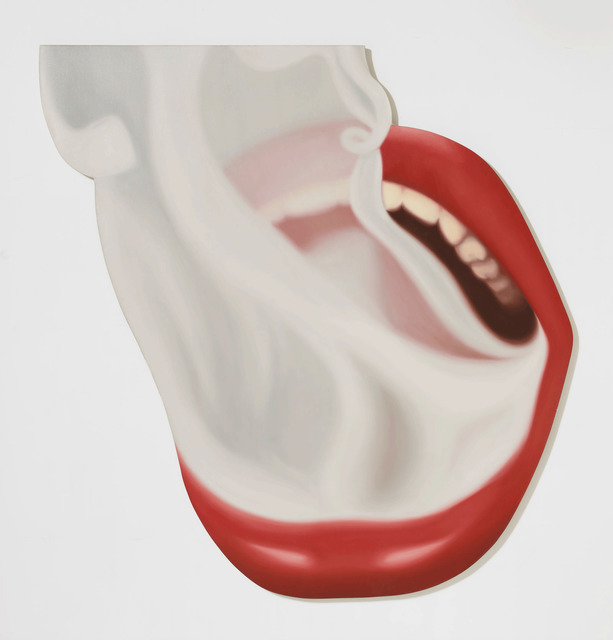 Artificial intelligence model detects asymptomatic Covid-19 infections through cellphone-recorded coughs

The researchers trained the model on tens of thousands of samples of coughs, as well as spoken words. When they fed the model new cough recordings, it accurately identified 98.5 percent of coughs from people who were confirmed to have Covid-19, including 100 percent of coughs from asymptomatics — who reported they did not have symptoms but had tested positive for the virus.

The team is working on incorporating the model into a user-friendly app, which if FDA-approved and adopted on a large scale could potentially be a free, convenient, noninvasive prescreening tool to identify people who are likely to be asymptomatic for Covid-19.
also { Detection of the SARS-CoV-2 spike protein in saliva with Shrinky-Dink© electrodes }
oil on canvas { Tom Wesselmann, Smoker #11, 1973 }