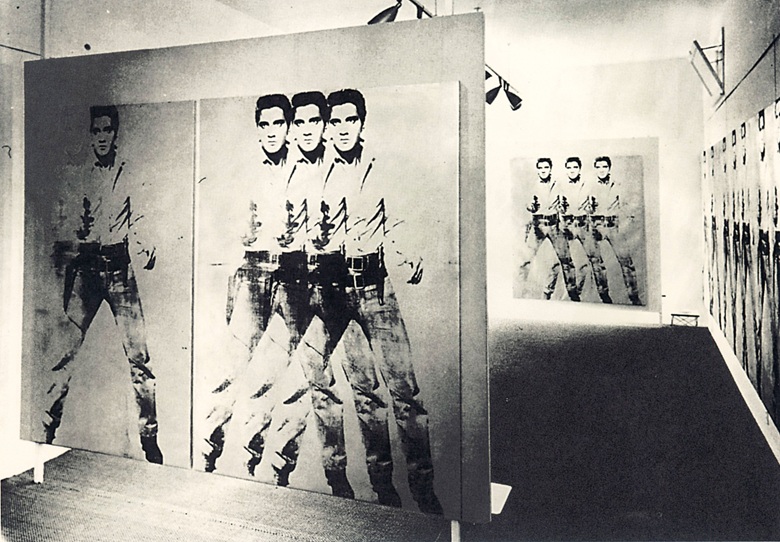 Physicists have long struggled with a perplexing conundrum: How do we reconcile what we see in the quantum world with what we don't in the classical world? In a phenomenon called quantum superposition, particles have been shown to shift between particle-like and wave-like states, meaning they're in two places at once.

But this phenomenon hasn't been observed with more massive objects—it's only been seen in the smallest particles, such as atoms, photons, and electrons. That's beginning to change. […]

Physicist Markus Arndt of the University of Vienna and an international team of researchers have demonstrated quantum superposition in molecules, the largest particles ever tested.
photo { Andy Warhol: Elvis Paintings, Ferus Gallery, Los Angeles, 1963 }