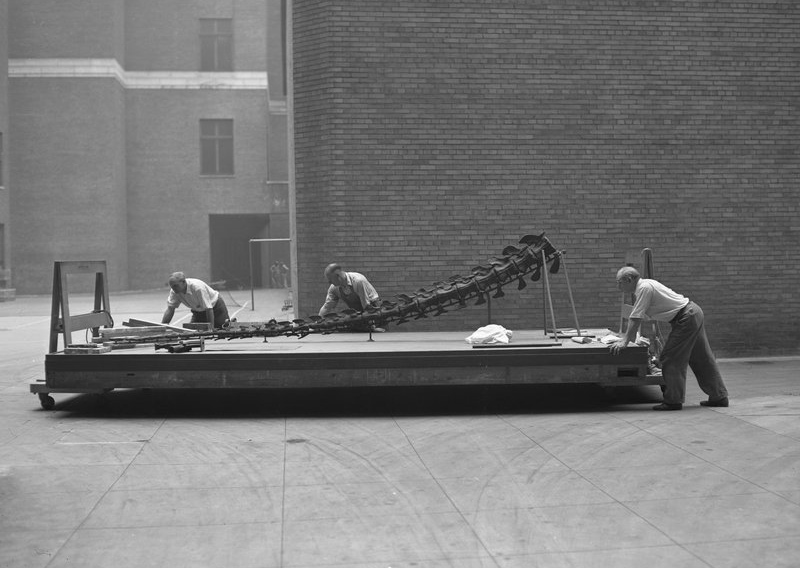 Two years ago, Nissan hired the studio Man Made Music for what seemed like a straightforward task: Design a sound that its quiet electric vehicles could play to announce themselves on the road.

The automaker wasn't just splurging on a flashy feature. It was preparing for a federal regulation set to take effect next year that would require all hybrid and electric vehicles, which are quieter than their gas-guzzling ancestors, to emit noise at certain speeds for pedestrian safety. […]

The team at Man Made Music, which is used to developing audio for TV, movies and radio, spent nearly half of 2017 working on the sound, a layering of sampled wind and string instruments, and analog and digital synth sounds [listen to "Canto," the future sound of Nissan's electrified vehicles].
quote { Titi en voiture, 1974 }
photo { American Museum of Natural History, New York » Museum staff moving Brontosaurus skeleton, June 1938 }