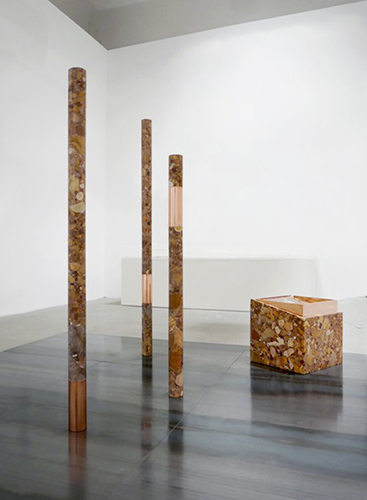 The researchers recruited 25 non-obese adult subjects. All had moderate sleep apnea, with somewhere between 15 and 30 episodes per hour at night. (All them also reported that they snored.)

Fourteen of these subjects were randomly assigned to learn the didgeridoo. […] They learned proper lip technique and circular breathing (inhaling through the nose while continuously blowing on the instrument). They also had to practice at home for at least 20 minutes a day, five days a week.

After four months […] people who'd been playing the didgeridoo had fewer sleep apnea events at night. And they reported feeling significantly less tired during the day.
Breccia marble, copper, steel { Elena Damiani, Rude Rocks No. 3 and No. 2, 2015 }