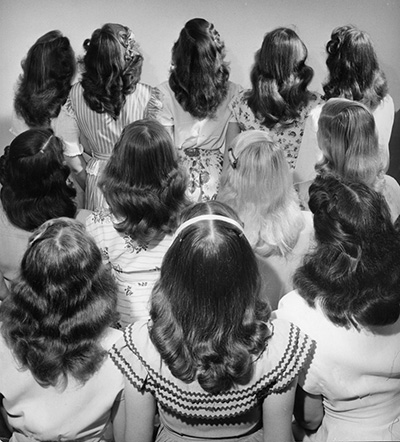 In 2012, a genetic analysis confirmed that Concetta's enhanced color vision can be explained by a genetic quirk that causes her eyes to produce four types of cone cells, instead of the regular three which underpin colour vision in most humans. […]

Women with four cone types in their retinas are actually more common than we think. Researchers estimate that they represent as much as 12% of the female population. […] A woman has the potential to produce four cone types because she inherits two X-chromosomes. […]

The three cone types that most of us have in our retinas allow us to see millions of colours. Each cone's membrane is packed with molecules, called opsins, which absorb lights of some wavelengths and cause the cone to send electrical signals to the brain. […]

Four cones don't automatically grant you superior color vision. […] Only one of the seven women with four cones behaved as if she actually perceived differences between the colour mixtures that were invisible to everyone apart from her sons.