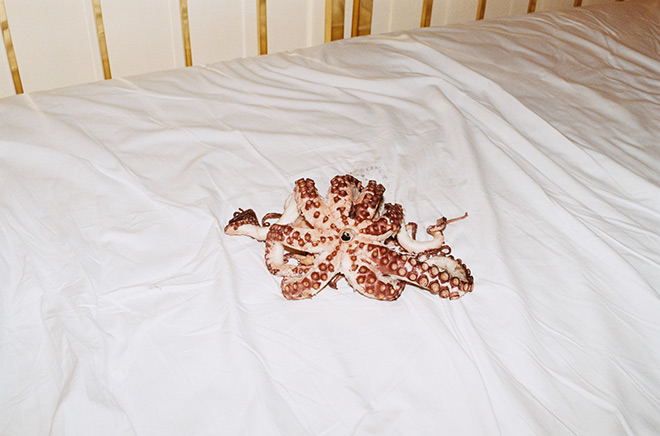 Most humans perceive a given odor similarly. But the genes for the molecular machinery that humans use to detect scents are about 30 percent different in any two people, says neuroscientist Noam Sobel. […] This variation means that nearly every person's sense of smell is subtly different. [….]

Sobel and his colleagues designed a sensitive scent test they call the "olfactory fingerprint." […] People with similar olfactory fingerprints showed similarity in their genes for immune system proteins linked to body odor and mate choice. […]

It has been shown that people can use smell to detect their genetic similarity to others and avoid inbreeding, says neuroscientist Joel Mainland of Monell Chemical Senses Center in Philadelphia.  
photo { Juergen Teller, Octopussy, Rome, 2008 }