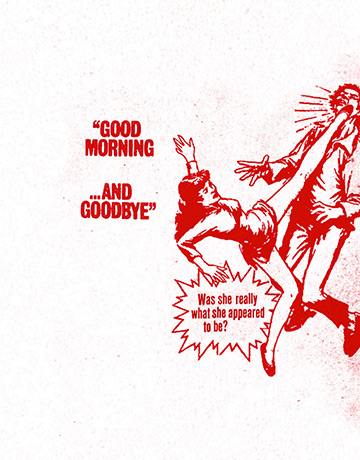 [O]ne in six serial killers are female. Their crimes tend to go undetected for longer than their male counterparts, likely in part because "our culture is in denial of women's proclivity for aggression."

Harrison and her team have profiled 64 US female serial killers active between the years 1821 to 2008. […] The female serial killers had murdered between them at least 331 victims (making an average of 6 victims each). Their victims are of both sexes, but disproportionately male. The women had an average of age of 32 at the time of their first killing, and poisoning was the most common method. […] "the women in our study poisoned, smothered, burned, choked, shot, bludgeoned, and shot newborns, children, elderly, and ill people as well as healthy adults; most often those who knew and likely trusted them."

Many of the homicidal women had stereotypically female professions, including being nurses and baby-sitters. They tended to be above average in physical attractiveness, which may have helped to engender trust in their victims.

As to motives, the most common was "hedonistic", a category in forensic psychology that refers to killing for financial gain, lust or thrill, with nearly half the sample fitting this category. The next most common motive was "power-seeking", which includes killing people in one's care. […]

Quotes from some of the killers hint at their psychopathological thinking:

"They [the children] bothered me, so I decided to kill them."

"I like to attend funerals. I'm happy when someone is dying."

"That is my ambition, to have killed more people – more helpless people – than any man or woman who has ever lived."

A striking contrast with male serial killers is the relative absence of sexual violence and deviance. Two exceptions were a female serial killer who was a rapist, and another who reportedly barked like a dog during sex. But overall, the researchers highlighted how the women in their study primarily killed for resources, while their male counterparts kill for sex. This follows evolutionary theory, Harrison and her co-authors explained, in the sense that men are said to be motivated more by seeking multiple sexual opportunities, while women are motivated to find a committed partner with sufficient resources. […]

The new analysis points to a worrying trend: a 150 per cent increase in the number of reported cases of female serial killers since 1975.