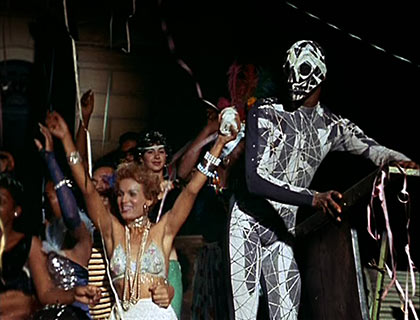 At Kean University, students are dying (as it were) to get into Norma Bowe's class "Death in Perspective," which has sometimes carried a three-year waiting list. On one one field trip to a local coroner's office, Dr. Bowe's students were shown three naked cadavers on metal tables. One person had died from a gunshot, the other from suicide and the third by drowning.

The last corpse appeared overweight but wasn't; he had expanded like a water balloon. A suspect in a hit-and-run case, he had fled the scene, been chased by police, abandoned his car and jumped into the Passaic River. On the autopsy table, he looked surprised, his mouth splayed open, as if he realized he had made a mistake. As the class clustered around, a technician began to carve his torso open. Some students gagged or scurried out, unable to stand the sight or the smell.

This grim visit was just one of the excursions for Dr. Bowe's class. Every semester, students also leave the campus in Union, New Jersey, to visit a cemetery, a maximum-security prison (to meet murderers), a hospice, a crematory and a funeral home, where they pick out caskets for themselves. The homework is also unusual: Students are required to write goodbye letters to dead loved ones and to compose their own eulogies and wills.