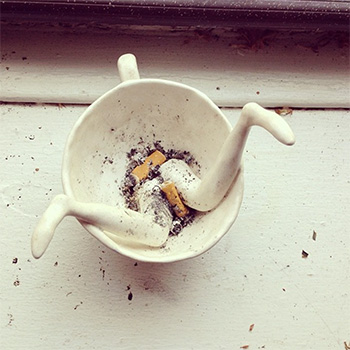 Man's toilet explodes while city crew cleans sewers
Researchers able to turn sawdust into gasoline
Babies remember nothin' but a good time, study says
Inferring the best response from a large range of possible actions frequently involves difficult computations that the brain is unlikely to perform rapidly. Nevertheless, humans often do well in such situations. How the human brain exploits and explores options
Being in a position of power can fundamentally change the way you speak, altering basic acoustic properties of the voice, and other people are able to pick up on these vocal cues to know who is really in charge, according to new research
Experimental and Field Evidence that Morality and a Sense of Humor are Psychologically Incompatible [PDF]
When Apple announced the iPhone 6 this September, however, it didn't have a sapphire screen, only a regular glass one. And a month later, the small New Hampshire-based company chosen to supply Apple with enormous quantities of cheap sapphire, GT Advanced Technologies, declared bankruptcy. The terms Apple negotiated committed GT to supplying a huge amount of sapphire, but put Apple under no obligation to buy it.
The police do not do trauma clean-up. Neither do firefighters or ambulance crews or emergency services. Instead, hired hands like Sandra handle the clean-up at crime scenes, deaths, floods and fires.
How the love of a high school girl sparked a gang war
Linguistic Mapping Reveals How Word Meanings Sometimes Change Overnight
Nobody knew how to automatically identify creativity until researchers at Yahoo Labs began studying the Vine livestream.
Why the French state has a team of UFO hunters