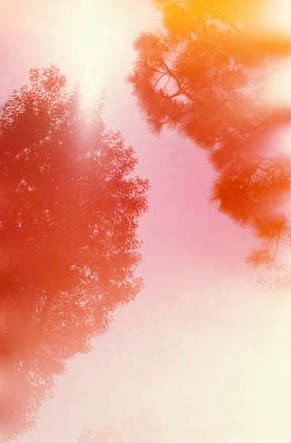 New Yorkers are accustomed to strong odors, but several years ago a new aroma began wafting through the city's streets, a smell that was more unnerving than the usual offenders (trash, sweat, urine) precisely because it was so delightful: the sweet, unmistakable scent of maple syrup. It was a fickle miasma, though, draping itself over Morningside Heights one afternoon, disappearing for weeks, reemerging in Chelsea for a few passing hours before vanishing again. Fearing a chemical warfare attack, hundreds of New Yorkers reported the smell to authorities. (…) The city quickly determined that the odor was harmless, but the mystery of its origin persisted for four years.

During maple syrup events, as they came to be called, operators at the city's popular NYC311 call center—set up to field complaints and provide information on school closings and the like—were instructed to reassure callers that they could go about their business as usual.

But then city officials had an idea. Those calls into the 311 line, they realized, weren't simply queries from an edgy populace. They were clues.

On January 29, 2009, another maple syrup event commenced in northern Manhattan. The first reports triggered a new protocol that routed all complaints to the Office of Emergency Management and Department of Environmental Protection, which took precise location data from each syrup smeller. Within hours, inspectors were taking air quality samples in the affected regions. The reports were tagged by location and mapped against previous complaints. A working group gathered atmospheric data from past syrup events: temperature, humidity, wind direction, velocity.

Seen all together, the data formed a giant arrow aiming at a group of industrial plants in northeastern New Jersey. A quick bit of shoe-leather detective work led the authorities to a flavor compound manufacturer named Frutarom, which had been processing fenugreek seeds on January 29. Fenugreek is a versatile spice used in many cuisines around the world, but in American supermarkets, it's most commonly found in the products on one shelf—the one where they sell cheap maple-syrup substitutes.

Fifteen months after the Maple Syrup Mystery was solved, mayor Michael Bloomberg paid a visit to the 311 call center. (…) Launched in March 2003, 311 now fields on average more than 50,000 calls a day, offering information about more than 3,600 topics: school closings, recycling rules, homeless shelters, park events, pothole repairs. The service has translators on call to handle some 180 different languages.
photo { Mark Borthwick }