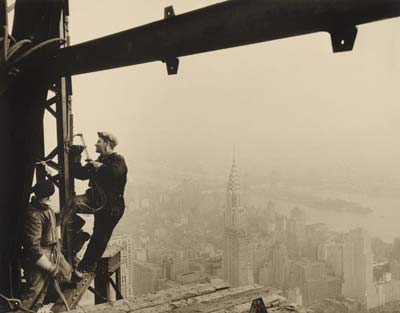 In late 1929, Alfred E. Smith, the leader of a group of investors erecting the Empire State Building, announced that they were increasing the height of the building to 1,250 feet from 1,050. Mr. Smith, a past governor of New York, denied that competition with the 1,046-foot-high Chrysler Building was a factor. "We are measuring its rise by principles of economic investment rather than spectacular standards," he told The New York Times.

The extra 200 feet, it was announced, was to serve as a mooring mast for dirigibles so that they could dock in Midtown, rather than out in Lakehurst, N.J., the station used by the German Graf Zeppelin. Mr. Smith said that at the Empire State Building, airships like the Graf, almost 800 feet long, would "swing in the breeze and the passengers go down a gangplank"; seven minutes later they would be on the street.

But the Germans, who dominated dirigible technology, had not asked for a docking station, and passenger traffic on dirigibles was still minuscule. The mast camouflaged the quest for boasting rights to the world's tallest building, an ambition to which it seemed indecent to admit.
photo { Lewis W. Hine, Welders on the Empire State Building, circa 1930 }