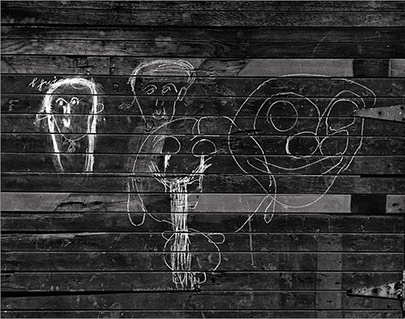 "Saying there are differences in male and female brains is just not true. There is pretty compelling evidence that any differences are tiny and are the result of environment not biology," said Prof Rippon.

"You can't pick up a brain and say 'that's a girls brain, or that's a boys brain' in the same way you can with the skeleton. They look the same." […]

A women's brain may therefore become 'wired' for multi-tasking simply because society expects that of her and so she uses that part of her brain more often. The brain adapts in the same way as a muscle gets larger with extra use.
photo { John Gutmann, Freaky Faces Graffiti (Masks Graffiti), San Francisco, 1939 }